This was my first time shooting with London. When I saw her I was like YES this is who my camera has been waiting for!!! I hope you understand what I mean. You know when you see someone and you want to say something, but you don't want to come across as a creep? Well, that's how I felt. I didn't want to sound nor come across as a creep, but I needed to talk to her because I wanted to create art with her.
You have to use your camera if you want to get better.
I love the end result and I really appreciate London trusting me to do my thing. I wasn't too familiar with my camera but I couldn't let this opportunity go to waste. You have to use your camera if you want to get better. I was willing to grab my camera and create something. That's what it is all about. Surround yourself with people who want to create and you will find yourself doing just that…
Here is a video I threw together while we were out skating at the park. The song is "Permission" by Ro James. I heard this song after I shot some footage of London and I knew I had to use this song with her. The song has a sensual and chill vibe and that's how she is.
I created this work of art using the Leica 25mm f/1.4 lens. I was a bit pissed off at first because I thought everything in the photo was suppose to be in focus. The editing process was simple. I asked myself, "Self…what things do you want the audience to see first or focus on?"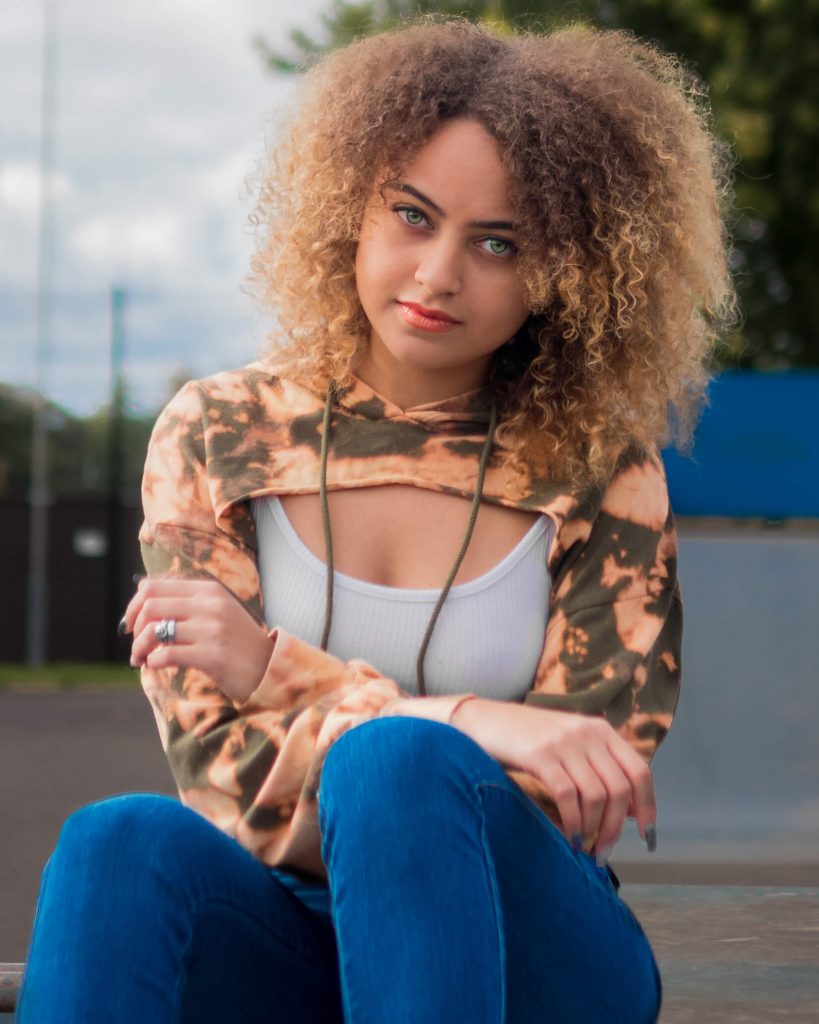 My editing process
Of course her eyes and hair were my focus points and but I had to remove any blemishes in the photo. I used Spot Removal (Q) to remove spots on her face. Then I used the Adjustment Brush (K) to edit her eyes, hair, and the background. I selected the eyes and increased the saturation, sharpness, and opacity. The last thing I did in all of the photos was muting the background a bit. In Adobe Lightroom I selected the background with Q and reduced the opacity to darken and reduced clarity to make the background blurry.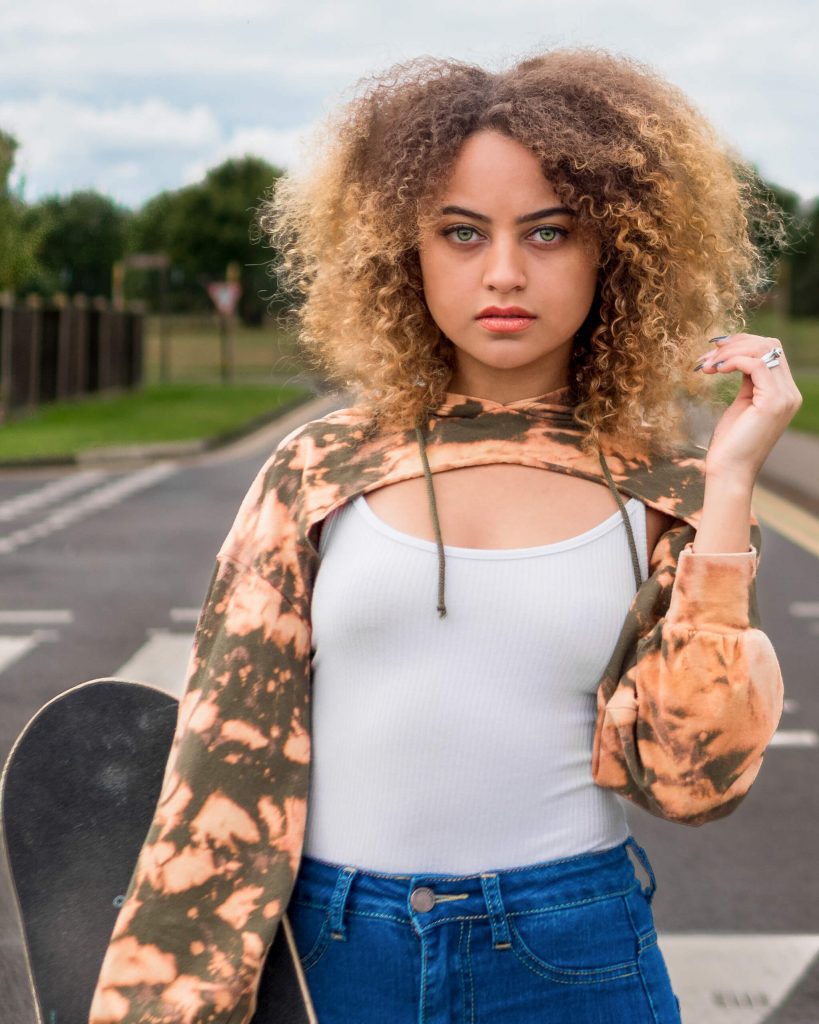 What do you think? I love them, especially for my first time and not really knowing what I was doing. Thanks for taking the time to stop by!
Peace and love,
Melvin